Your support makes a huge difference
Now more than ever, veterans rely on us and we rely on our supporters. Demand for our services has remained high throughout COVID-19, and with many events cancelled last year, we need your help to raise vital funds so that we can continue to provide our life-saving mental health treatment to veterans.
Who we help
Combat Stress is the UK's leading charity for veterans' mental health. For over a century we've been helping former servicemen and women deal with issues like post-traumatic stress disorder (PTSD), anxiety and depression. Today we provide specialist treatment and support for veterans from every service and conflict, focusing on those with complex mental health issues.
During the year our Helpline received almost 11,000 calls. 33% of which were new callers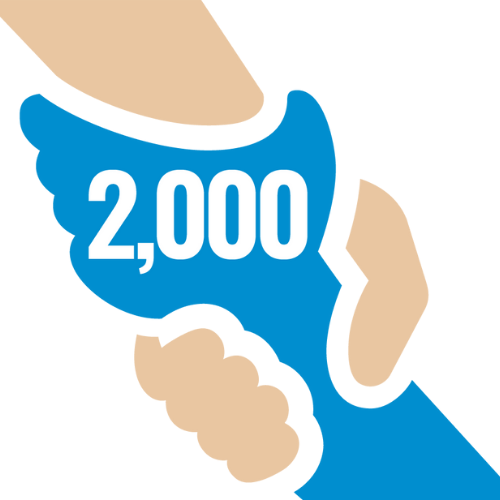 Over 2000 family members have benefited from veterans directly receiving our specialist mental health support

The youngest veteran we support is 21 years old. 44 is the average age a veteran seeks our help. The oldest veteran we support is 88 years old

17 is the number of different conflicts we've supported veterans from this year – this includes Northern Ireland, Afghanistan, Iraq, Bosnia and the Falklands
When a veteran is having a tough time, we're there to help tackle the past and to help them take on the future. By taking part in Race to Remember, your fundraising efforts will make a huge difference to the lives of the former servicemen and women who turn to us for support.
£63
Could pay for an online 1:1 Art Therapy Session
£75
Could help und a 1:1 session with an occupational therapist
£290
Could pay towards a veteran's appointment with a psychiatrist
£1392
Over the year 11,000 calls were handled by our helpline. £1392 could keep our helpline open 24hours