Whether you game, stream, or do both, you can help us change the lives of veterans by doing what you love.
Join one of our campaigns or organise your own stream or gaming challenge. Whether you're a pro-gamer or levelling up, we can provide you with everything you need on your quest to support veterans mental health.
Join an event
Join Team Combat Stress by taking on one of our streaming challenges. Collect rewards and support our veterans' by doing what you love.
Create your own event
Alternatively, create your own challenge. You could take on a sponsored tournament with friends, take part in a gaming marathon or complete a gaming relay.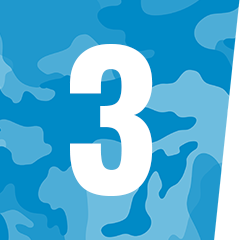 Raise vital funds
Share your fundraising page to spread the word about your stream! Ask your family and friends to watch and donate and raise vital funds in support of veterans' mental health.


We have a new gaming event coming your way soon. Click here to sign up to be the first to hear about it!


Got your own idea for a gaming or streaming challenge? That's awesome! Click here to set-up your fundraiser and get started!
If you don't want to stream, you don't have to! Whilst we recommend streaming to get other people involved it isn't essential. You can simply complete your challenge and send your fundraising link to your family and friends.
From gaming to cooking, crafting to singing, or even just chatting, we'd love you to stream anything!

You can take on a sponsored gaming tornament with your friends, make it through a gaming marathon, or complete a gaming relay.
FIND OUT MORE
Stay in touch with all that is happening at Team Combat Stress by joining our gaming mailing list.